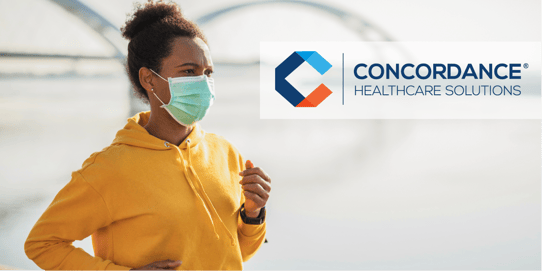 When confronted with an infectious disease outbreak, such as the current COVID-19 pandemic and the resulting stay-at-home orders, stress levels may increase significantly throughout the affected population causing concerns about mental health and wellbeing. Healthcare workers tasked with providing care for those infected with the virus, while also trying to avoid contamination and infection themselves, are at a higher risk for distress. A few of the stressors listed by the Centers for Disease Control and Prevention (CDC) include an increased focus on personal and family safety, preparing for potential isolation and quarantine, looking into the effectiveness of treatments being used and trusting in those responsible for managing the response.
According to Joshua Morganstein, M.D., Chair of the American Psychiatric Association (APA) Committee on Psychiatric Dimensions of Disasters, adverse psychological and behavioral responses to infectious disease outbreaks are common and include insomnia, reduced feelings of safety, scapegoating, increased use of alcohol and tobacco, somatic symptoms (physical symptoms, such as lack of energy and general aches and pains) and increased use of medical resources. Changes in sleep and eating patterns, difficulty concentrating and worsening chronic and mental health conditions have also been seen as a result of pandemic-related stress.
Reaction & Risks
The changes to policies, procedures and lifestyles due to the pandemic affect individuals differently. When looking at how one should cope with stress during infectious disease outbreaks, the CDC identifies individuals who may respond more strongly to the stress of a pandemic, including those:
At higher risk for severe illness

from COVID-19.

Caring for family members or loved ones.

Working as health care providers and first responders, retail clerks and others.

Working in the food industry.

With existing mental health conditions.

Who use substances or have a substance use disorder.

Who've experienced major changes to their employment.

With disabilities or developmental delay.

Socially isolated from others, including people who live alone, those living in rural areas and people experiencing homelessness.

Without access to information in their primary language.
Social isolation resulting from stay-at-home orders adds an additional layer of stressors onto the general public. Studies conducted by the David Geffen School of Medicine at UCLA have shown that loneliness and depression can occur due to prolonged social isolation which impacts not only mental health, but physical health as well. "Individuals who have a pre-existing mental disorder, those who struggle with loneliness or low self-esteem, people without a social connection to friends or family and those who live alone are more susceptible to developing isolation depression," states Jena Lee, MD, a board-certified child and adult psychiatrist and clinical instructor for the school. "The more challenging limitations someone has, including physical illness and financial difficulty, the greater the risk for stress and subsequent symptoms of anxiety and depression. The older population is also more vulnerable to risks associated with social isolation."
Finding a Fix
Knowing what to do during any situation helps individuals feel safer and enables them to take meaningful steps to protect themselves and focus on their overall wellbeing. During an infectious disease outbreak, the recommendations below are valuable tips from the Center for the Study of Traumatic Stress to help reduce stress:
Stay Informed.

Obtain current information about the outbreak from trusted sources, such as the

Centers for Disease Control and Prevention

and the

World Health Organization

. Understanding the risk and sharing accurate information can reduce stress and help you connect with others.

Educate & Entrust.

Follow and share basic information about hygiene, such as

handwashing

and cough etiquette, to help reduce the spread of illness. Also, talk with those you trust about concerns and how the COVID-19 pandemic is affecting you.

Limit Media Exposure.

While media can be a useful tool for distributing information, it also enables rumors and theories to be magnified, which can distract from accurate sources of knowledge. Social media channels are known to actually increase levels of distress among users in regards to pandemic data, as the content is opinion based, often sensational in nature and may contain misinformation.

Use media enough to make informed decisions, then turn it off.

Anticipate & Address.

Keep in mind that it's normal to feel stress in reaction to an infectious disease outbreak or isolation order and be aware of

signs of stress

in yourself or family members. Take steps to minimize and address stress, such as keeping normal routines, focusing on positive aspects of your life and things that you can control; seeking support from friends and family; and engaging in stress reduction techniques.

Know Where to Go.

Know

what to do if you are sick

and are concerned about COVID-19

. Contact a health professional and k

now where and how to get treatment, including

other support services and resources, such as counseling or therapy, if needed.

Stay Vigilant.

Mental health

is an important part of overall health and wellbeing. It affects how we think, feel and act. It may also affect how we handle stress, relate to others and make choices during an emergency.

Take care of your emotional health

. If you are being treated for a mental health condition, continue and stay consistent with your treatment and be aware of any new or worsening symptoms. If you feel you may be misusing alcohol or other drugs (including prescription drugs) as a means of coping during this and any other time, please reach out for help.
Remaining active, both physically and mentally, is another helpful suggestion from Dr. Lee, "We must be creative while practicing social distancing. Physically, try new home exercises, including yoga or strength training and minimize use of substances like alcohol." She continues to explain that, "often fear, depression and anxiety are associated with a mind that is focused on the past or future and not on the present. Practice bringing your attention back into the present, back into gratitude, using exercises such as meditation, prayer or even conversations focused on these topics. It takes practice, but, like physical exercise, it becomes increasingly beneficial and easier with regular practice."
Healthcare Professionals
Due to their exposure risks, healthcare professionals experience additional challenges during infectious disease outbreaks such as increased concerns about the health of their family, stigma from within their communities and managing the stress and emotions of their patients. In an article published on BioMedCentral's (BMC) portfolio, it notes that healthcare systems in highly affected areas, or "hot spots," are overwhelmed by a swell in demand for care as the public comes in contact with the virus. Simultaneously, these providers often experience staffing shortages due to illness, caring for sick relatives, or absence for fear of contracting the illness themselves.
In addition to the recommendations above, healthcare workers in direct contact with COVID-19 patients are encouraged by the APA to take care of themselves through these additional recommendations:
Meet basic needs.

Eat, hydrate and sleep regularly to optimize your ability to provide care for yourself and others.

Take breaks.

Rest and relaxing activities can provide a helpful distraction.

Stay connected.

Giving and receiving support from family, friends and colleagues can reduce feelings of isolation.

Stay updated.

Rely on trusted sources of information. Participate in work meetings where relevant information is provided.

Perform Self-check-ins.

Monitor yourself for signs of increased stress. Talk to a family member, friend, peer or supervisor if needed.

Honor service.

Remind yourself (and others) of the important work you are doing. Recognize colleagues for their service whenever possible.
A Safe Place
Creating a physically and mentally safe space within our lives is one of the biggest challenges of the COVID-19 pandemic. Following strict quarantine regulations and months of daily updates on increasing case numbers have caused high stress levels throughout the nation. Taking time to focus on stress-relieving habits, like those suggested above and by collaborating with your own personal healthcare providers, it is possible to overcome stressors that may be limiting your contentment and peace. Connecting with those you love as part of your daily routine and working diligently to rely on factual information regarding the pandemic can also help curb increasing anxiety and fear.
At Concordance we encourage everyone to take some time to reflect upon the new stressors in your life, what negatively and positively impacts your mental and emotional wellbeing and utilize the necessary coping skills to keep yourselves healthy. Remaining safe is not just a place, it is a state of mind.