As summer kicks off across the country, many people have transitioned into "vacation mode" as they plan family trips, long weekends and fun days in the sun. For our CEO Emeritus, Tom Harris, his summer plans are just slightly more relaxing – instead of planning for vacation, Tom is kicking off his retirement.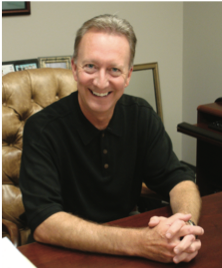 With June 30 being Tom's official last day as a full-time employee of Concordance, we take a look back at all he has contributed to the creation of our company and to the healthcare distribution industry throughout his 43 years in the business. Without Tom's leadership and vision, Concordance would not be what it is today; his dedication and commitment to our company and our employees is something that we are truly grateful for.
For those of you that have had the pleasure of working with Tom over the years, you know that he is both a quiet and hilarious man that has spent his life working to improve the supply chain and supporting his employees. How did he go from a college tennis star to the CEO of a billion-dollar company? Let us take you on a journey:
In the Beginning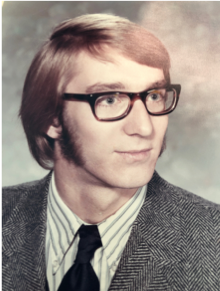 Earning his Bachelor of Science and Master of Art in Social Psychology at Texas Christian University (TCU), Tom spent his college career working hard in the classroom and on the tennis court. He played Division 1 Tennis for TCU and made sure to fit some fun into his schedule throughout the years.
After graduation in 1976, Tom returned to his home town of Chicago and began a successful career in the family business, Harris Hospital Supply. Starting first as a Sales Rep, Tom was promoted to Director of Sales in 1983 and that November he married his beautiful wife, Mary. With a growing company and a growing family, Tom was appointed President and CEO of Harris Hospital Supply in 1986 and also served on the Illinois Masonic Medical Center Foundation Board and as a Chairman of the Healthcare Materials Corporation (HCM).
Growth & Movement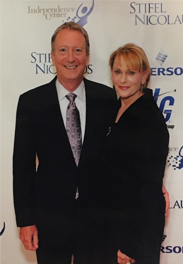 After twenty years with the family company, Tom branched out and joined a group of St. Louis investors and together they bought Midwest Medical Supply (MMS). Continuing his position as CEO of Harris, he now also held the title of Executive Vice President of MMS and was one of two managing members of the newly acquired company. In 2003, Tom officially merged the two organizations together when he announced the sale of Harris Hospital Supply to MMS, at which time he relocated from Chicago to St. Louis with his family.
Tom and his wife made St. Louis home for over 15 years, becoming very involved in their community and raising their four children, Kelly, Kimberly, Taylor and Ryan. Through this time, Tom also became an instrumental part of the healthcare distribution industry and was elected to the Bethesda Health Group Board of Directors. He also served on the ROi Supplier Council, the Repertoire Magazine Editorial Board and the Independent Medical Cooperative (IMCO) Board of Directors.
Giving
Making certain to always stay grounded and to assist those in need, Tom continues to be a major donor to Ranken Jordan Pediatric Hospital foundation, which is a not-for-profit hospital that provides rehab and subacute medical treatment for children. With seven grandchildren of his own and his years working within the healthcare industry, Tom's focus on family and the medical needs of children are always at the forefront of his philanthropic nature.
Creating Concordance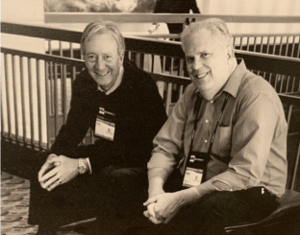 Through the moves, mergers and acquisitions of other small medical supply companies, Tom remained a steadfast leader for MMS. In 2016, MMS merged with Kreisers and Seneca Medical to create a near-national distributor; one with heart, one with soul and one filled with people who truly care about the customers they serve. With the vision and direction of Tom, along with his counterpart Roger Benz, and the members of the Operating Board, Concordance was officially created.
Tom served as Co-CEO beside Benz for the first three years of Concordance, helping to pave the way for the bright future our company holds. We are now home to over 1,200 employees, with 20 distribution centers across the country and continued growth for our locations on the horizon. We serve the entire care continuum with the same dedication and hard work that Tom has committed to this company over the last 43 years.
Moving On
Now living full time in sunny Florida, Tom will be enjoying his retirement with his wife – traveling, golfing, playing tennis, walking the dog and enjoying a good book from time to time. We are happy to know that, while he will no longer be our CEO, Tom will remain a member of our Senior Advisory Board and have a hand in steering Concordance through the years to come, making sure we are always upholding the values that the company was founded on.
To Tom
Your leadership and vision have helped lead this company to great successes, but it's your integrity, respect, compassion and love for this industry that truly defines who you are and those are the things we will miss the most. You have instilled strong values into our company and into our people through your kindness, guidance, honesty and friendship; these values will carry on here at Concordance while you enjoy the sunset from the beach and a well-deserved retirement.
Your contributions to this industry and to the people of Concordance are truly immeasurable and we are beyond thankful for the time that you have dedicated to us. From all of us here – we THANK YOU and we will miss you.