Some of our most popular blog articles from this year focused on information about common pain points, trending topics as well as information about Concordance. Collectively, healthcare providers need insights into how best they can serve patients by being served best as a customer. Concordance focused on these needs and many others in our 2019 blogs. We also shared information about who we are as a company, our leadership and more. Check out the articles that you found most helpful, interesting and important below:
2019 Medicare Hospice Reimbursement
Every year, hospice providers face a variety of challenges as they try to cover all patient care and non-patient expenses. Concordance offers a yearly blog which lists updates for Medicare hospice reimbursement featuring base rate changes for the new year. Knowing these changes year to year helps hospice healthcare providers better prepare for the year ahead.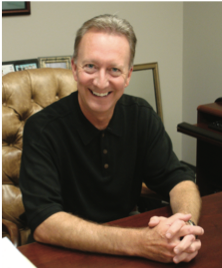 Early this summer, Concordance was joined by the healthcare community as we said goodbye to CEO Emeritus, Tom Harris, who retired in June. Tom's leadership and vision helped Concordance to come together as the company it is today. Concordance is now proudly home to over 1,200 employees, with 20 distribution centers across the country. We continue to serve the entire care continuum with the same dedication and hard work that Tom committed to this industry for over 40 years.
Preparing for PDPM: Changes Coming for Skilled Nursing
The Patient-Driven Payment Model (PDPM) was finalized by the Centers for Medicare & Medicaid Services (CMS) in July 2018 and went into effect on October 1 this year. PDPM is an entirely new way of calculating healthcare reimbursement for Skilled Nursing Facilities, replacing the Resource Utilization Group (RUG) system. PDPM assigns residents a case-mix classification that drives their daily reimbursement rate. Using this model, resident classifications and anticipated resource needs are leveraged during the course of a patient's stay.
Contribute 2019: Building Supplier Partnerships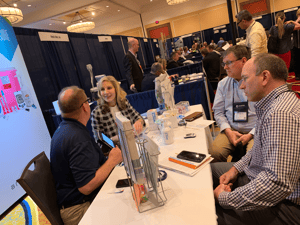 In early March, we were excited to share the news of our rebranded annual meeting, Contribute. This event, which continues to be the most efficient, productive and engaging distributor event in the industry focuses on how every attendee contributes to the success of Concordance as well as adding increased efficiency within the supply chain.
At this annual event, Concordance also facilitates multiple employee training sessions, open discussion forums and departmental breakouts built to improve the cohesiveness and effectiveness of our internal support and operational teams.
Contribute 2019: Success in St. Louis
No surprise here, you continued to love learning about Contribute and our success at the 2019 event in St. Louis. After our successful rebranding, subtle changes occurred to make this event even more inclusive, more collaborative and more productive than ever before. This year we had an even stronger focus on how each and every attendee contributes to the success of Concordance, efficiencies within the supply chain and the positive impact our hard work has on the health of the population.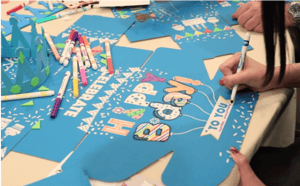 In addition to the amazing collaborative work at Contribute, Concordance also supported a charity through our employee team building event that took place on the final evening of Contribute 2019. Every year, this team building exercise contributes to the goals of a health or human rights focused charity. In 2019, we chose to support the ongoing efforts of an organization known as "Together We Rise". Our employees decorated over 100 duffle bags, or Sweet Cases, with uplifting messages and filled each bag with comfort items such as teddy bears and blankets as well as personal care items including a hygiene kit. We also put together Birthday Boxes, ensuring foster children are able to celebrate their birthday.
Concordance Healthcare Solutions is a customer-focused distributor dedicated to working hand-in-hand with our suppliers. Click below to subscribe to our blog to stay informed all year on company news, industry news and more. We look forward to addressing your needs in this blog throughout 2020.