Restoring

mobility and well-being of users quickly, safely and cost-effectively.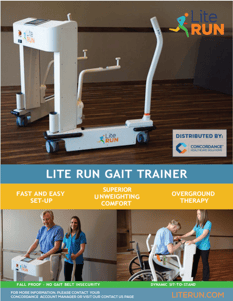 Did you know Lite Run helps people regain their ability to stand and walk following an injury or disability?
Lite Run helps restore mobility and well-being quickly, comfortably and safely.
Complete the form to watch the Lite Run video and download our flyer.